Seriale

»

Kamińska i Bobek znowu razem!
Kamińska i Bobek znowu razem!
Piątek, 13 lipca 2012 (09:52)
Gwiazdy niezapomnianej "BrzydUli" - Julia Kamińska i Filip Bobek, znów spotykają się na serialowym planie. Julia poinformowała właśnie swoich fanów, że rozpoczęła zdjęcia do nowego serialu. Zdradziła też, że znowu gra z Filipem!
Zdjęcie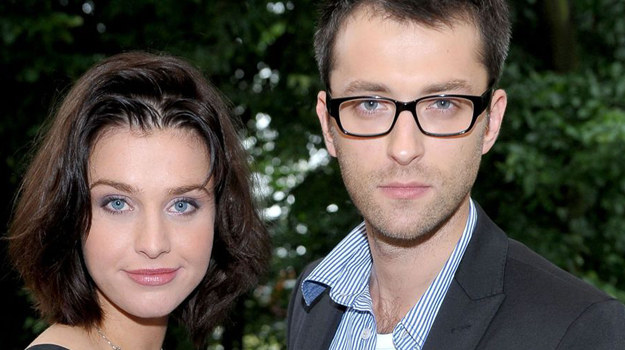 Julia Kamińska i Filip Bobek
/fot /Agencja W. Impact
- Trochę się zmieniliśmy od czasu ostatnich wspólnych scen, ale nie zmieniła się super energia i... tematyka scen - napisała Julia Kamińska na swoim blogu pod uroczym zdjęciem, do którego pozowała z Filipem Bobkiem w przerwie między kolejnymi ujęciami.
Fani aktorki od razu zauważyli, że Julia wróciła do rudych włosów i wygląda wprost fantastycznie! W postach zamieszczanych pod niusem swojej ulubienicy zastanawiali się też, czy to możliwe, że powstają kolejne odcinki... "BrzydUli"! Julia jednak nie chciała ani zdementować, ani potwierdzić tego, czy rzeczywiście znowu gra Ulę Cieplak.
- Mam problem z dotrzymywaniem tajemnic, ale tym razem naprawdę nie mogę zdradzić żadnych szczegółów - stwierdziła wymijająco. Zdjęcia do nowego serialu z udziałem Julii rozpoczęły się 5 lipca. Dzień wcześniej aktorka poinformowała swoich fanów: - Ja akurat jutro nie gram, ale pojadę poznać moich serialowych rodziców. Jeszcze nigdy ich nie spotkałam, a mamy być szczęśliwą, wspaniałą rodziną.
Julia nie zdradziła, jaki tytuł nosi jej nowy serial ani tego, kiedy i w której stacji zostanie wyemitowany. Potwierdziła za to, że jej serialowym partnerem będzie Filip Bobek. Pierwszy dzień na planie tajemniczego serialu Julia opisała jako bardzo trudny.
- Po dzisiejszym dniu biegun północny wydaje mi się rajem. Zdjęcia kręcone były w pełnym słońcu, a blaszanym make-busie nie działała klimatyzacja. Każdą wolną chwilę spędzałam przed wiatrakiem, który jest wyłączany na czas ujęcia ze względu na szum. Ale i tak było wspaniale! - zażartowała w poście skierowanym do odwiedzających jej bloga gości.
Nowy serial z udziałem Julii Kamińskiej i Filipa Bobka to na razie wielka i bardzo pilnie strzeżona tajemnica. O tym, jaki jest jego tytuł i kiedy pojawi się na telewizyjnym ekranie, dowiemy się zapewne już niebawem, a na razie pewne jest tylko to, że Julia i Filip, którzy w "BrzydUli" tworzyli jedną z najsympatyczniejszych serialowych par, znowu pracują razem!
Artykuł pochodzi z kategorii:
Seriale
Agencja W. Impact
Ogólnotematyczne
Filmowe
Serialowe
Dla dzieci
Sportowe
Muzyczne
Tematyczne
Dokumentalne
Informacyjne
Regionalne
DVB-T
HD
Ogólnotematyczne
Filmowe
Serialowe
Dla dzieci
Sportowe
Muzyczne
Tematyczne
Dokumentalne
Informacyjne
Regionalne
HD